Tornado began working with
Pur Bebe
in 2006 and created their first ecommerce web site and branding. We've worked with the company through two different owners, and several web site redesigns. The company is based in California, and sells
organic baby clothing
and accessories. Their slogan is "your affordable eco-friendly baby store." 
The ecommerce web site now features hundreds of handpicked products that the owners have selected. The company runs many promotions and marketing programs, and we've worked with them on email marketing campaigns, banner advertisements, and search engine optimization efforts as well as general site improvements. 
Web Site Design (2012)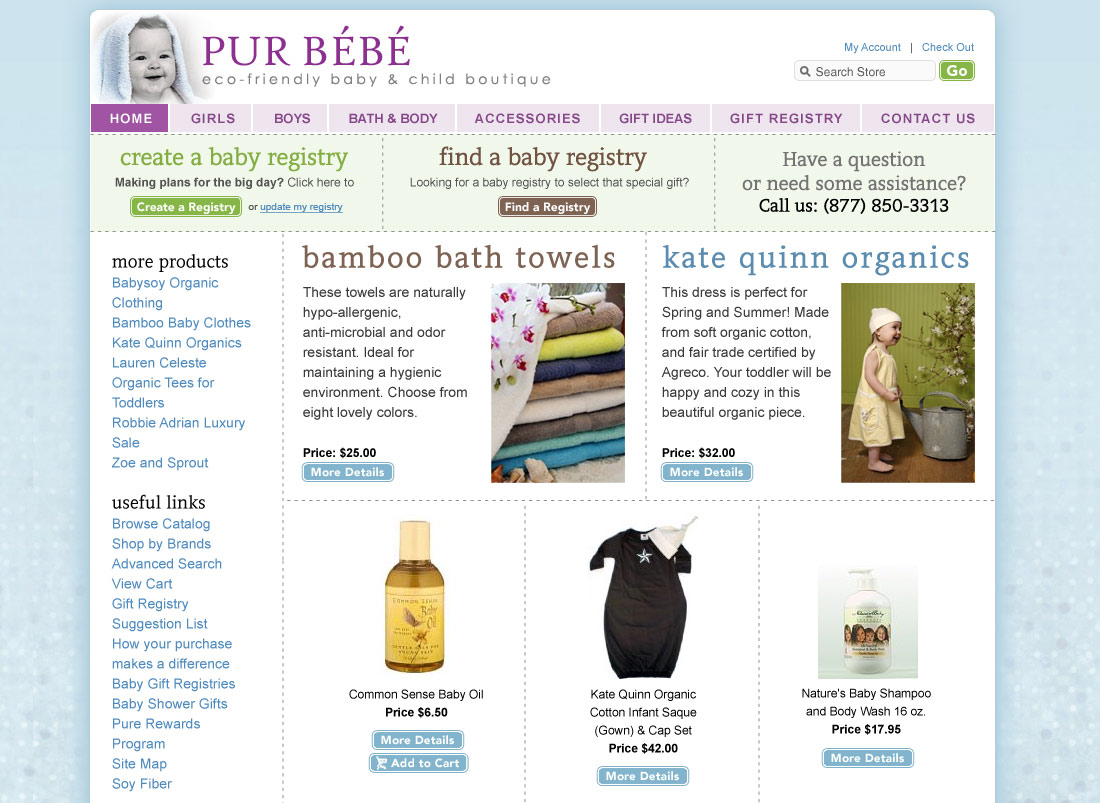 The homepage design for Pur Bebe features products and easy navigation to help customers find what they're looking for.
First Web Site Design (2006)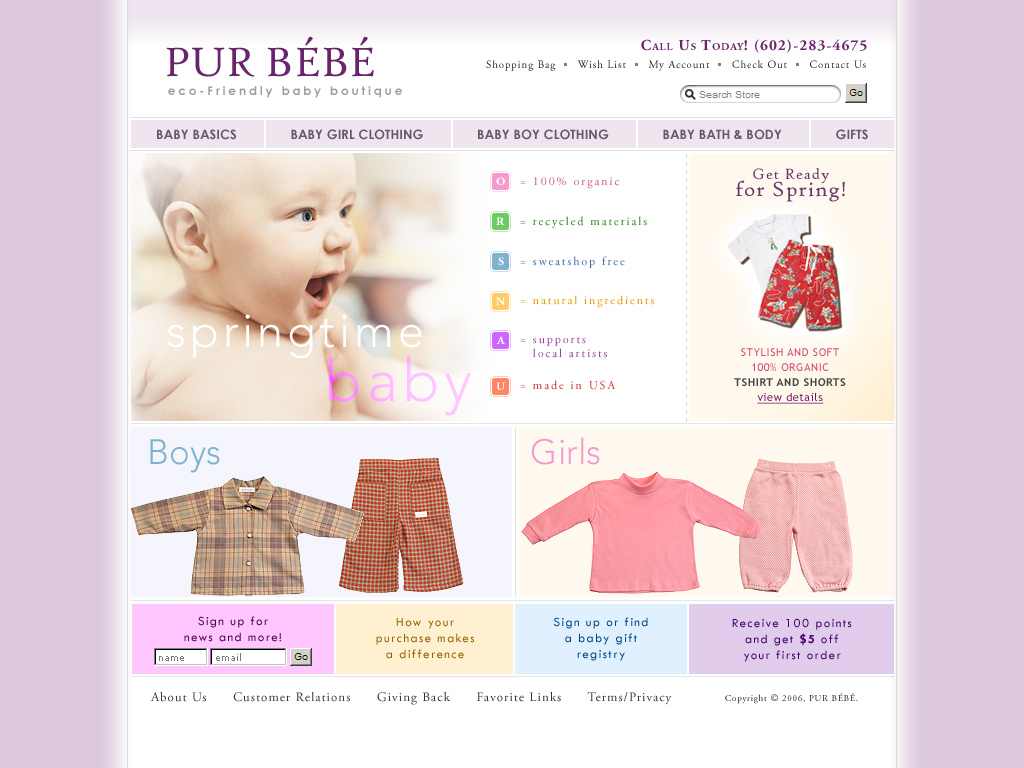 The home page design.  The ecommerce system backend is called ProductCart (learn more at productcart.com).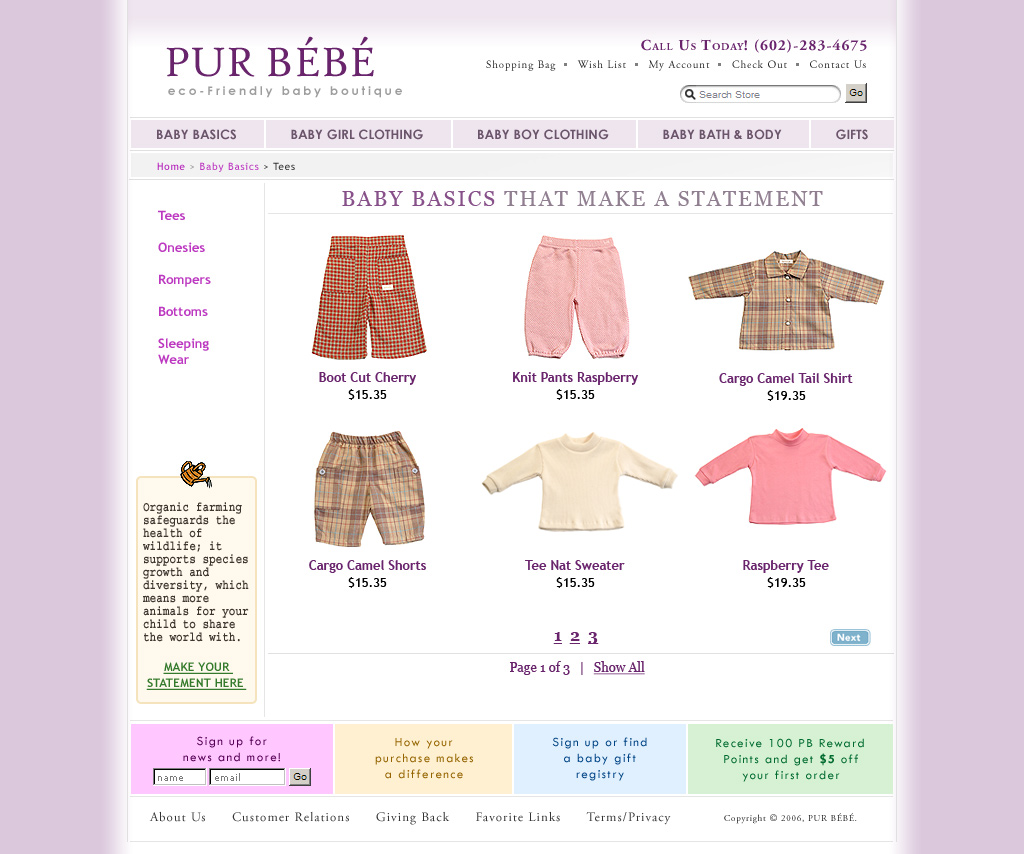 Product category listing.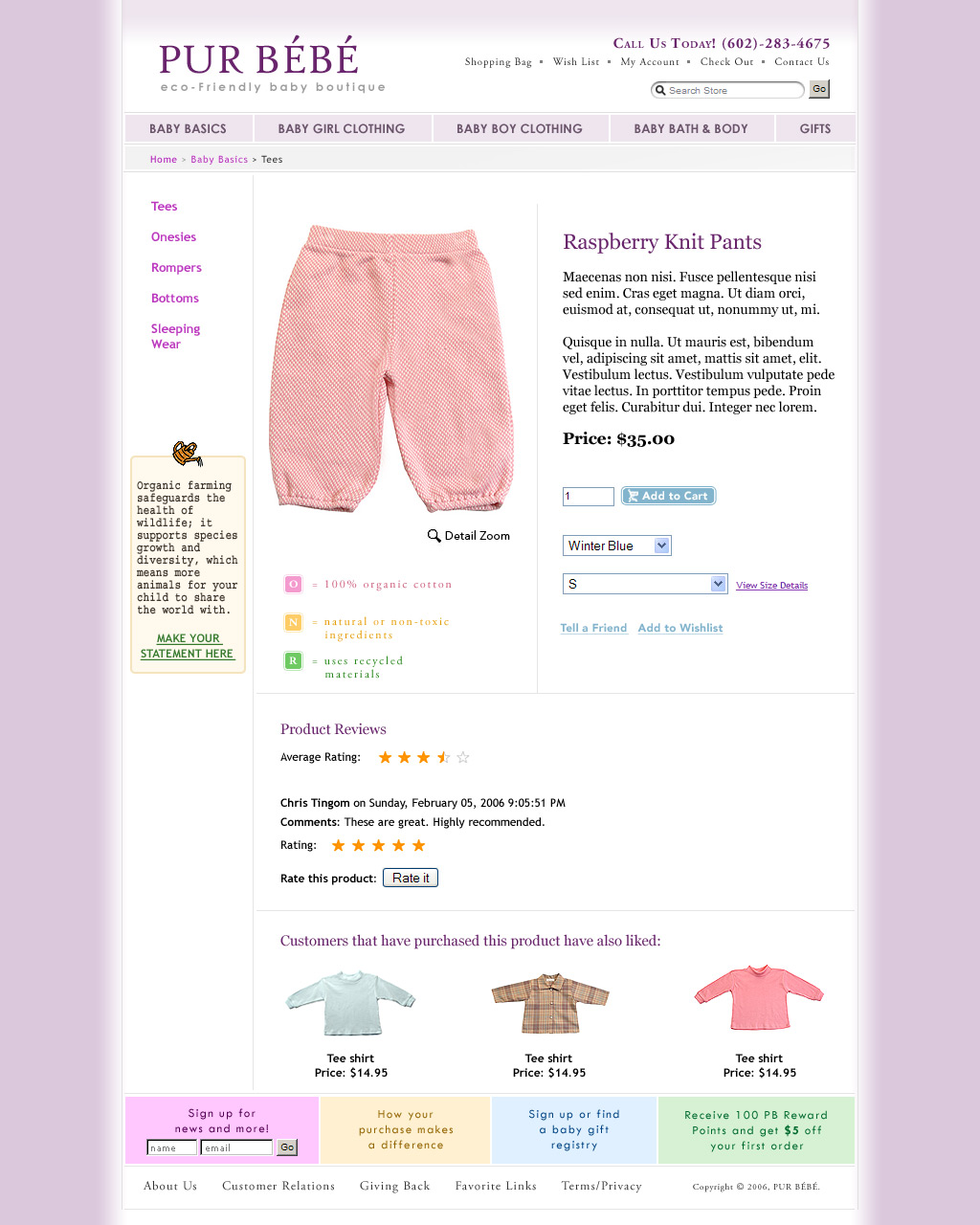 A product detail page showing product info and options.