Web Site and Branding
Danao Outdoor is a company that designs and manufactures luxury outdoor furniture. Danao Outdoor came to us in 2006 with a need to build a new web site, redesign their logo, and create advertising collateral. The company was founded by renowned furniture-designer Larry Serge. 
The furniture is sold to resorts, hotels, restaurants, interior design firms, as well as through distributor showrooms. We work with company owner Larry Serge and his team to develop the brand and launch a completely revised web site every 6 to 12 months.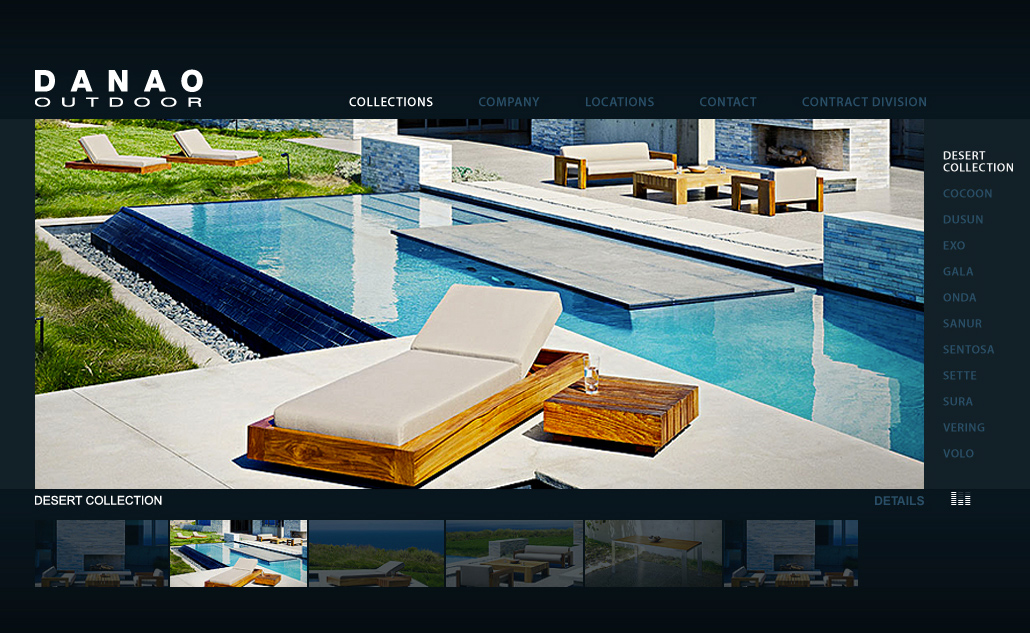 Web site promoting the new Desert Collection of furniture.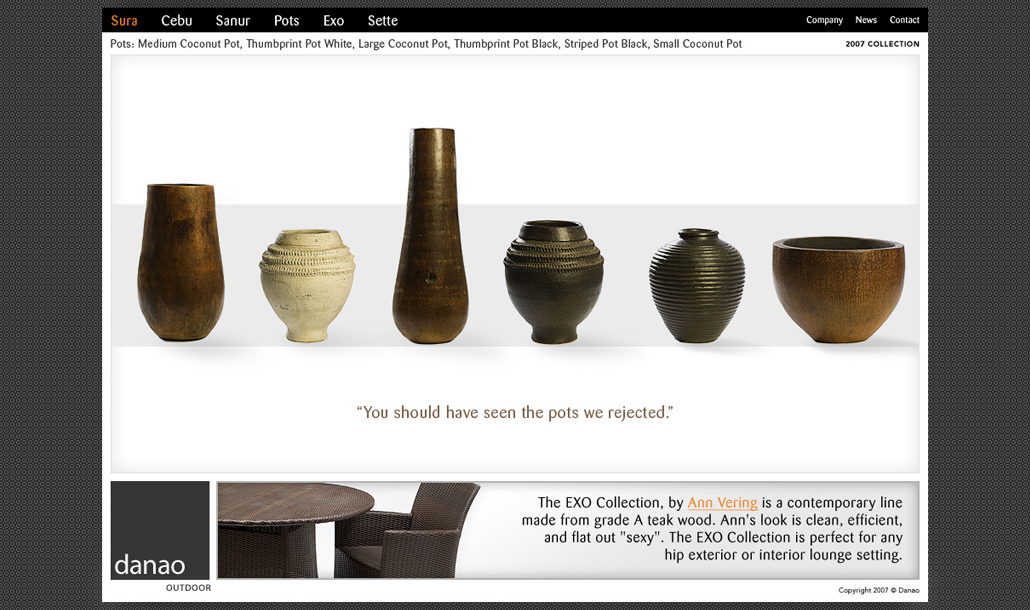 Showcasing the unique line of pots.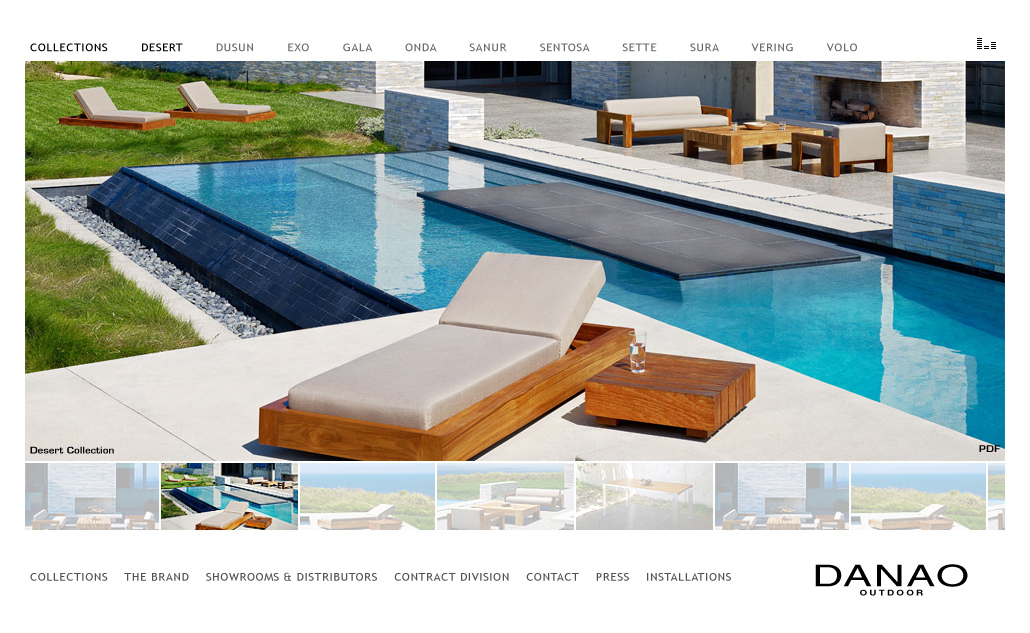 Danao Outdoor web site home page.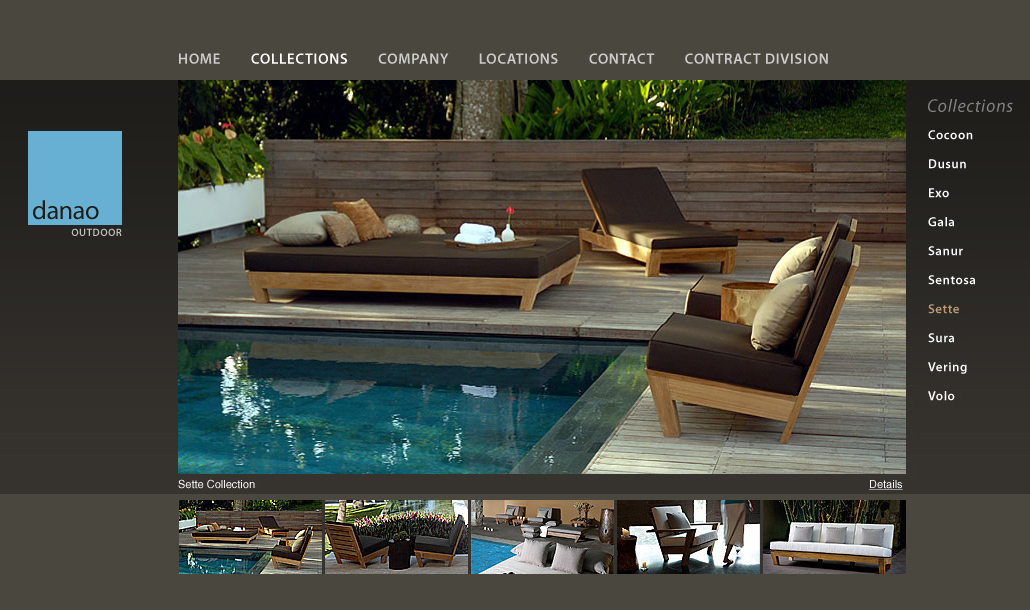 One of the earlier designs, with a smaller catalog.
Magazine Advertising Campaign
Danao Outdoor provides their product and lifestyle photographs to us in raw form, and from those we select the best product photos and optimize them for clarity and color. Our work often involves extensive photo manipulation for the right look.
We have designed and launched Danao Outdoor's first nationwide advertising campaign. Every advertisement follows the Danao Outdoor branding guidelines we created, and highlights one product or product family.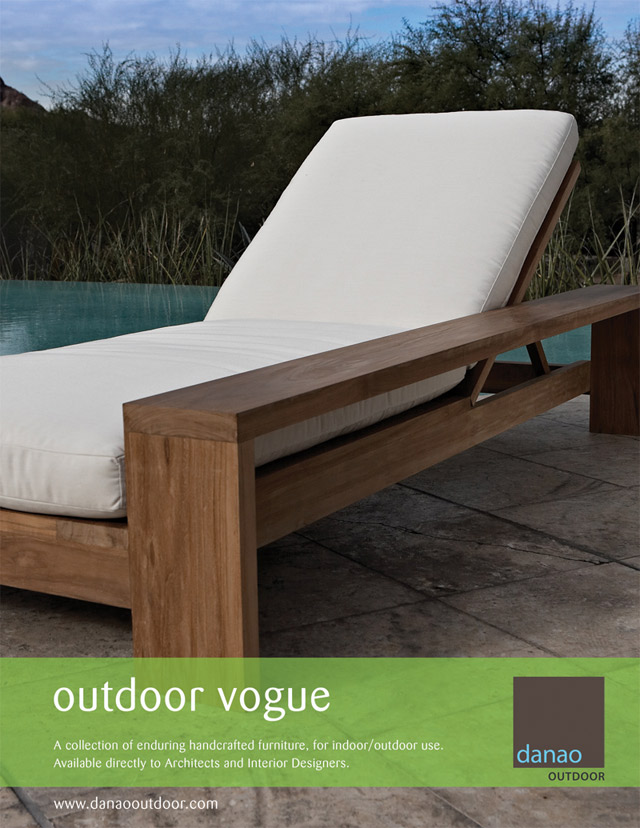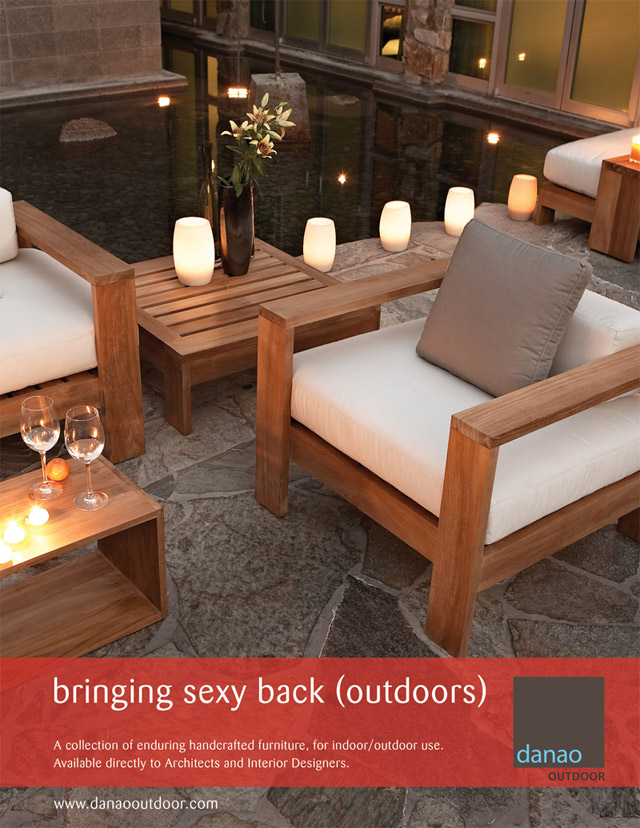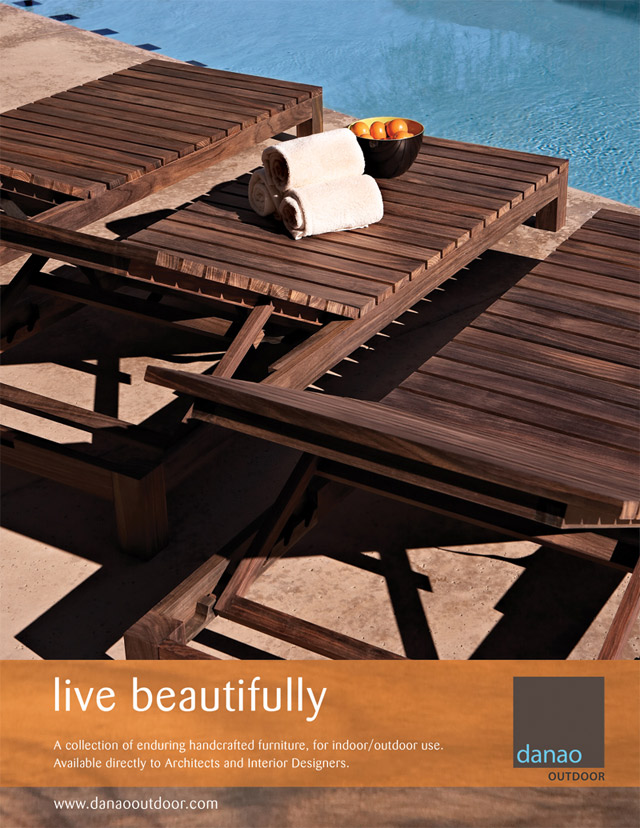 Examples of print advertisements featured in Architectural Digest, Hospitality Magazine, Western Interiors & Design, and other publications.
Customer Testimonial
"I have been working with Tornado Design for several years now. I have found them to be a highly efficient, effective, and creative website designers. They have an innate ability to understand what your goals and requirements are. The website we created has proven to an extremely valuable marketing and branding tool. I would highly recommend working with Tornado design if you are seeking a world class website."
Within 2 years, the company expanded to 16 showrooms
Based on the success of the new marketing and web site, the company has grown in size and number of distribution points – adding over 16 showrooms worldwide. The company also launched an indoor line of products and Tornado created the web site and marketing for that line of products, as well.