Custom EV Charger Branding for The Clarendon Hotel
We had the pleasure of designing branded graphics for the electric vehicle chargers located at The Clarendon Hotel in Phoenix. We created a wrap design that compliments the striped design pattern currently employed by The Clarendon Hotel in their marketing and in the hotel itself. We worked with Signarama Tempe and ECOtality to install the graphics on the Blink Pedestal chargers.
You can see the chargers in-use at 401 W Clarendon Avenue in Phoenix, AZ. This project was completed on a rush schedule, and the graphics were designed, printed, and installed within 48 hours.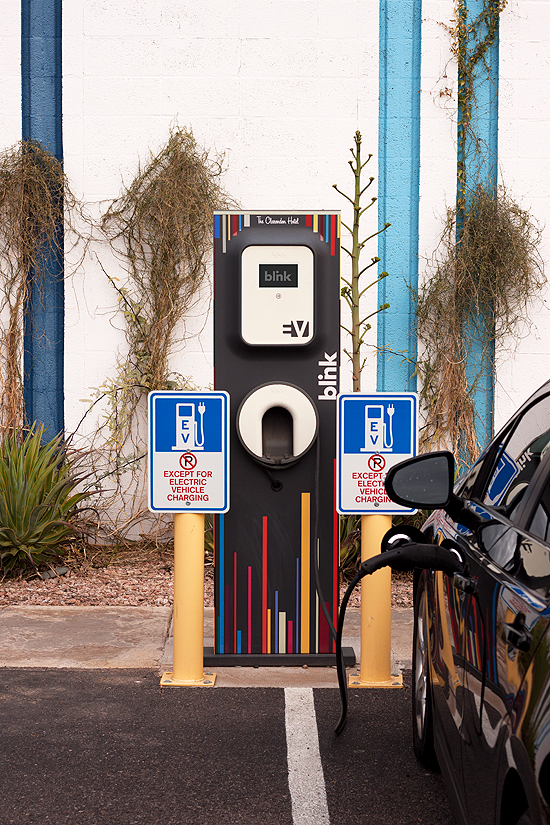 View of the front of the charger.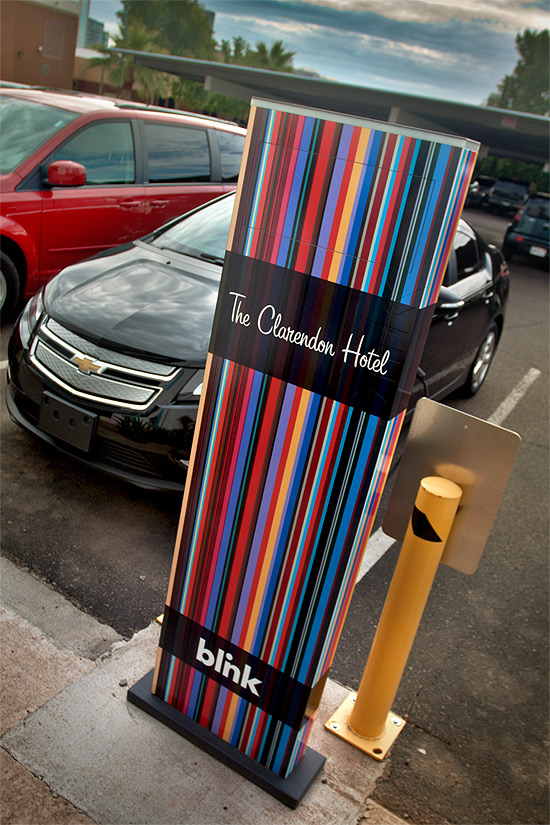 Reverse side of charger.
Custom Interactive Screens
The hotel also had the need to display custom on screen promotions for users of the EV chargers. Since not every person who uses the chargers is a guest of the hotel, the ads were geared towards basic branding of the hotel as a niche destination.
In addition, the on screen advertisements offered special discounts available exclusively to electric vehicle drivers. The ads are displayed while a vehicle is being charged, as well as while in standby mode.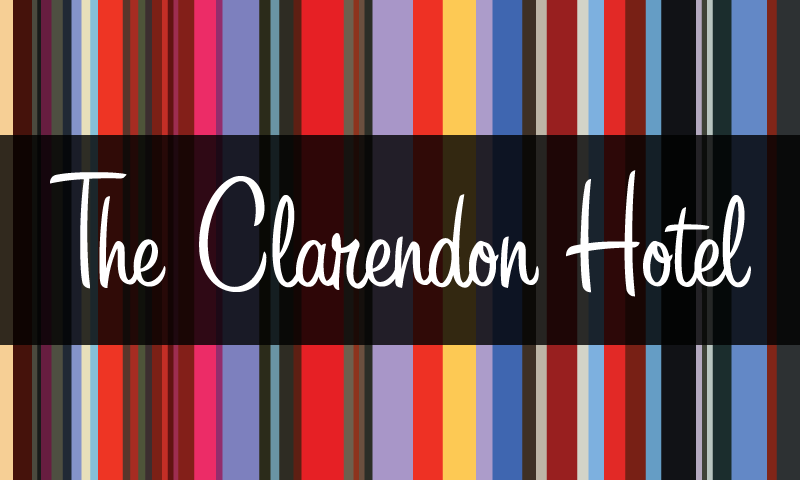 We created a custom pattern based on the architecture at the hotel.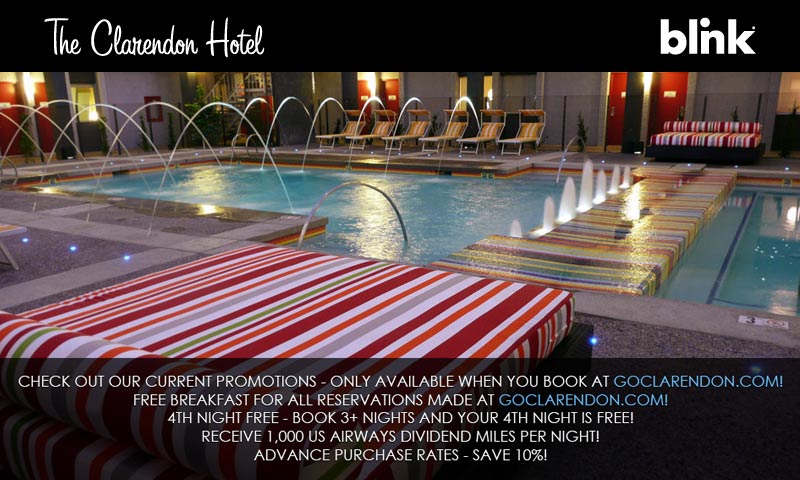 Custom screen promoting the current offerings available to guests.