Web Site Development
Working with a valley designer, we developed a new web site for
Pfocus
, a consulting firm that provides owners representation and project management for high profile customers. The team at Pfocus guides the planning, design and construction of public and private sector capital projects. We worked with Rick Pfannenstiel, the Principle of Pfocus.
They've worked with clients such as the Tempe Center for the Arts, the Phoenix Convention Center, Herberger Theater Center, and many others. We developed the web site, optimized their portfolio photography, and worked with them to develop a content strategy and structure for the web site.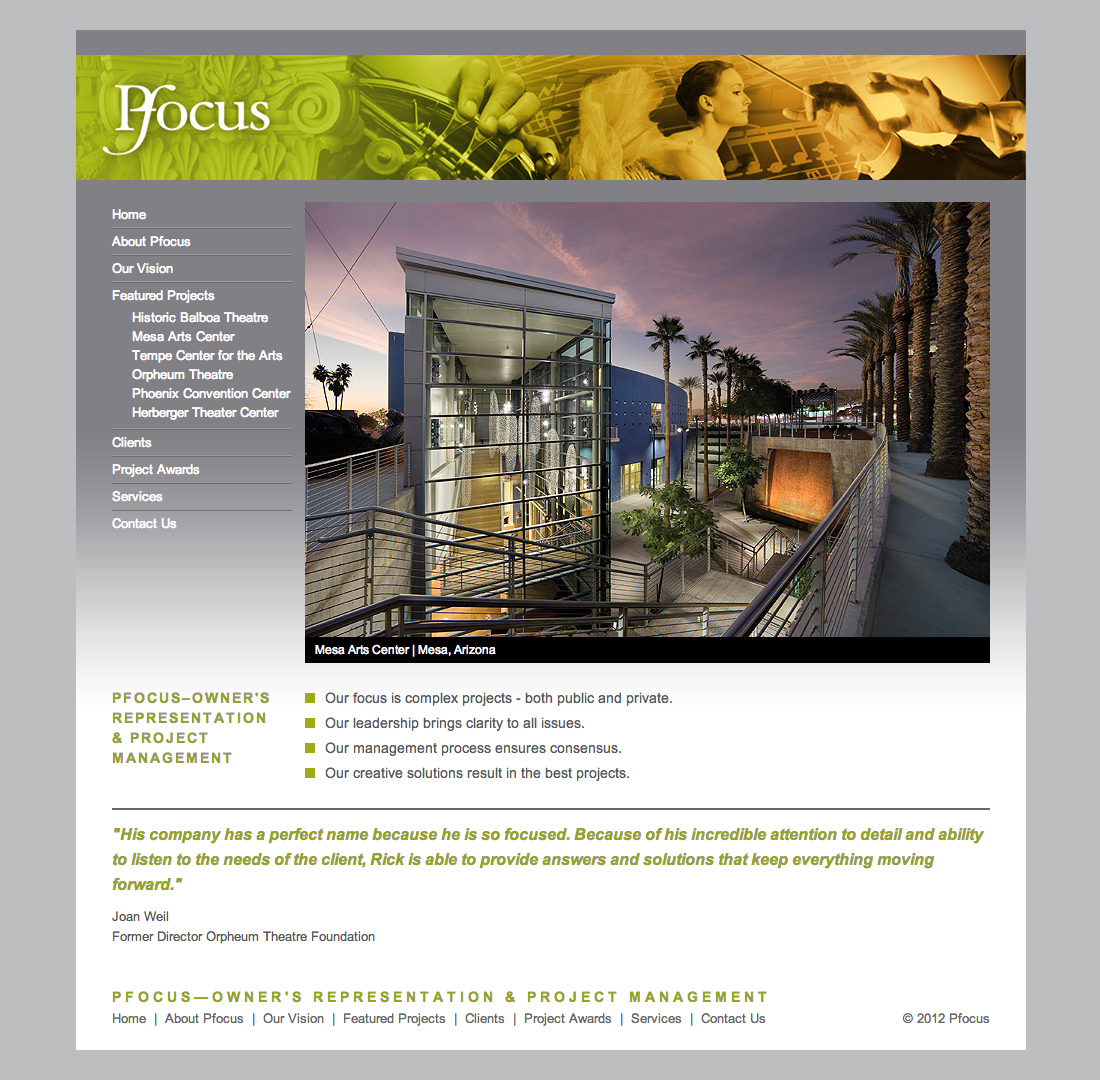 The Pfocus homepage features a photo gallery that rotates between sample project photos.