Burch & Cracchiolo first approached us in 2011 about managing their web site and we worked with them on a rush schedule to update their web site and move to new hosting. Then, in 2013 we worked with them on a complete site redesign that introduces a responsive design (mobile friendly). You can see the web site at
bcattorneys.com
.
The firm is one of the most prestigious law firms in Arizona with over 45 attorneys. The law firm was founded 43 years ago and now has offices in Arizona, California, and Nevada. Our team has worked with Burch & Cracchiolo on a number of initiatives, including video, web, and social media marketing.
Web Site Design & Development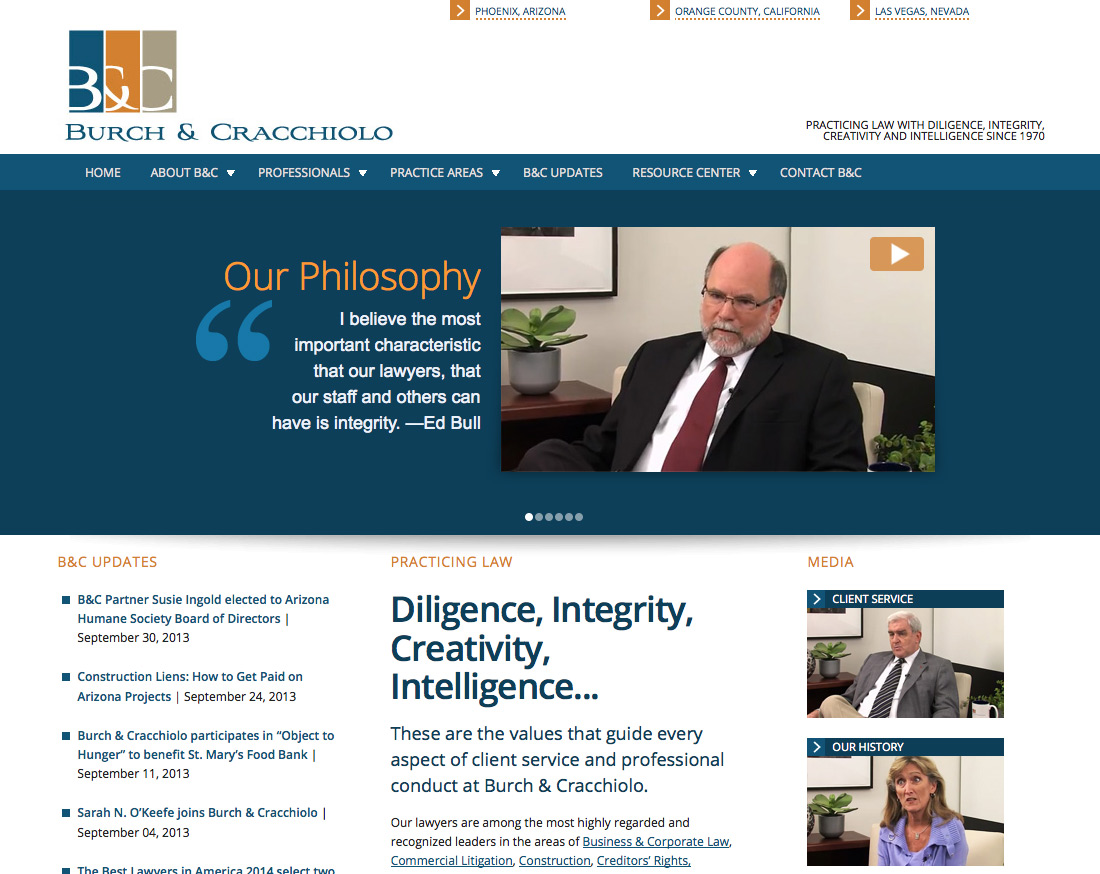 The web site homepage showcases videos and has search engine optimized content and links.
The entire site is managed with Expression Engine. We've integrated video and social media marketing as well.